In the countries with developed FP category, "Financial planner" is familiar for the people as well as "lawyers who can advise you any time" and "family doctors for medical advice". I hope that many financial planners will be able to communicate in English as the international official language to contact with foreign customers easily. We started this Global FP service with that hope.  

FP先進国では、「ファイナンシャル・プランナー」は「いつでも相談できる弁護士」や「かかりつけの医者」と同様に、とても身近な存在です。日本でもこれからは、国際公用語である英語で気軽に相談できる存在となっていきたい。そんな願いから、始めました。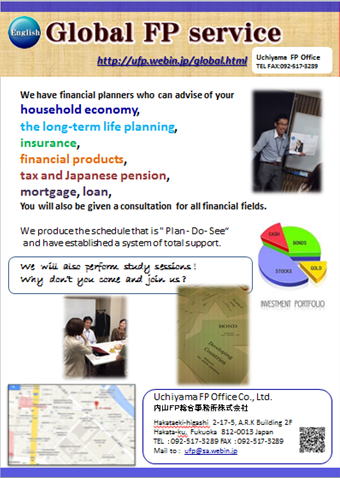 Customer's review
"I have lived in Japan for about 10years and the Japanese tax system is made difficult to understand even for the Japanese, so I decided to use a bilingual FP and I found Uchiyama FP online.
Uchiyama FP is very friendly, punctual,and pays attention to great details understanding your needs. They know how to make complicated tax things easy to understand and he initiate to simplify it for you.
After using this consultation, simulation and projection, I am now able to
forecast 5-10 years cash flow with his simulation, to help making business and financial decision going forward. I strongly encourage all foreigners living
in Japan should use Uchiyama's consultation to live a better tax life in Japan."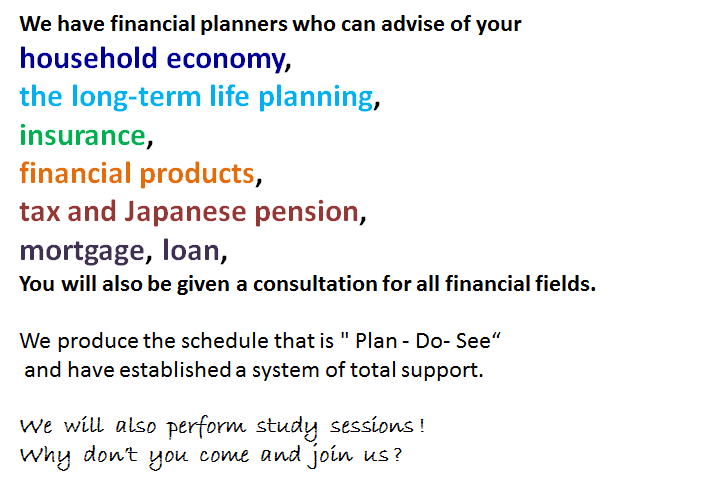 our office 
(事務所のご案内)

Uchiyama FPOffice Co., Ltd.

内山FP総合事務所株式会社

Location


所在地

:

Hakataekihigashi 2-17-5, A.R.K

Building

2F Hakata-ku, Fukuoka
812-0013 Japan
福岡市博多区博多駅東2丁目17-5

A.R.Kビル(アークビル)2F




| | | |
| --- | --- | --- |
| FAX | : | 092-517-3289 |
|  Mail to |   | ufp@sa.webin.jp |

 
in charge
(担当者のご紹介)

(担当者のご紹介)

  of consultation
(ご相談内容)


(ご相談内容)
 
(お問い合わせ)
ufp@sa.webin.jp